More and more women are becoming prominent characters in the great pageant that is the food and beverage world. Below are three of note.
_________________________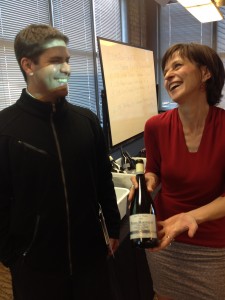 Viktorija Todorovska is an author, chef and level III sommelier who owns and operates OlivaCooking.com. She is skilled in the art of helping people appreciate fine wines, including sharing her knowledge about pairing them with food. Her goals are to help make wine approachable and to illuminate the cuisines of other countries.
  When asked what brings her the most pleasure from life, Gloria responds, "I suppose you could say I have three passions in my life today – first of course my family, but followed closely by winemaking and the lifestyle of this region, particularly Barcelona. It's such a wonderful mix of the traditional and the modern. Full of creative people, life, and of course wonderful food and wine."