Yep, it's freakin' cold out there. So this is a good time of year to enjoy fine spirits – straight up, on the rocks or in cocktails, either before or with meals, or as after-dinner nips to round out your dining experience. If you haven't tried spirits in a while, the options listed below give a good place to start experimenting. We tried all of these recently when we received samples. Very nice ways to bring a little warmth and joy to our dark winter nights.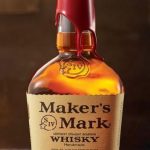 Maker's Mark Bourbon. This small-batch bourbon whiskey is produced in Loretto, Kentucky by Beam Suntory. 90 US proof, it's sold in squarish bottles sealed with red wax. Instead of rye, this bourbon is made with red winter wheat along with corn and malted barley. You get to try it when you take a tour of the distillery or when you take the American Whiskey Trail and/or the Kentucky Bourbon Trail. Check out the Maker's Mark website for info on Maker's Mark 46, Maker's Mark Wood Finishing Series 2019 Limited Release, and other expressions you might like. SRP ~$30. And by the way, Maker's Mark is partners with Chicago's own Cubs team.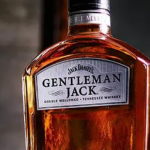 Gentleman Jack. This Tennessee whiskey is double mellowed for superior smoothness. Its exceptional balanced oak flavor is highlighted with notes of caramel and vanilla, all inspired by the founder of Jack Daniel's. Visit the website for some beautiful images, more about the distillery and the other expressions like Old No. 7 or Single Barrel Select. There are recipes and even a video with their Master Distiller showing how to taste whiskey and what you can expect from Gentleman Jack. SRP ~$28.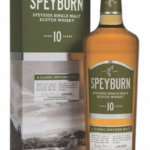 Speyburn 10 Years Old Single Malt Scotch Whisky. This single malt offers a classic Speyside experience with its medium-bodied, delicate and fruity character with a long, smooth finish. With its excellent characteristics and its reasonable price point, Speyburn makes a great hostess gift for friends, family or co-workers. Speyburn 10 Years Old exhibits the distillery character and house style – the soft spirit marries with the gentle oak influence to create a perfectly balanced and approachable dram. At ten years old, the quality of this Speyburn is still identifiable before the wood takes front stage. SRP ~$30.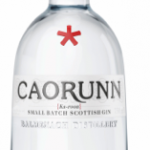 Caorunn Scottish Gin. Handcrafted in the Scottish Highlands by Gin Master Simon Buley, is a specialized gin that's infused with five locally foraged Celtic botanicals along with six traditional ones in the world's only working Copper Berry Chamber. Rowan Berry, Dandelion, Coul Blush Apple, Bog Myrtle and Scottish Heather are harvested within walking distance of the distillery and come together to create a wildly Scottish spirit in a modern London Dry Gin style. The result is dry and crisp with an aromatic, fruity taste, a floral touch and a long dry finish. Mix with a premium tonic and garnish with red apple slices for a perfect (and festive) drink or mix up any number of traditional or creative cocktails. SRP ~$35,