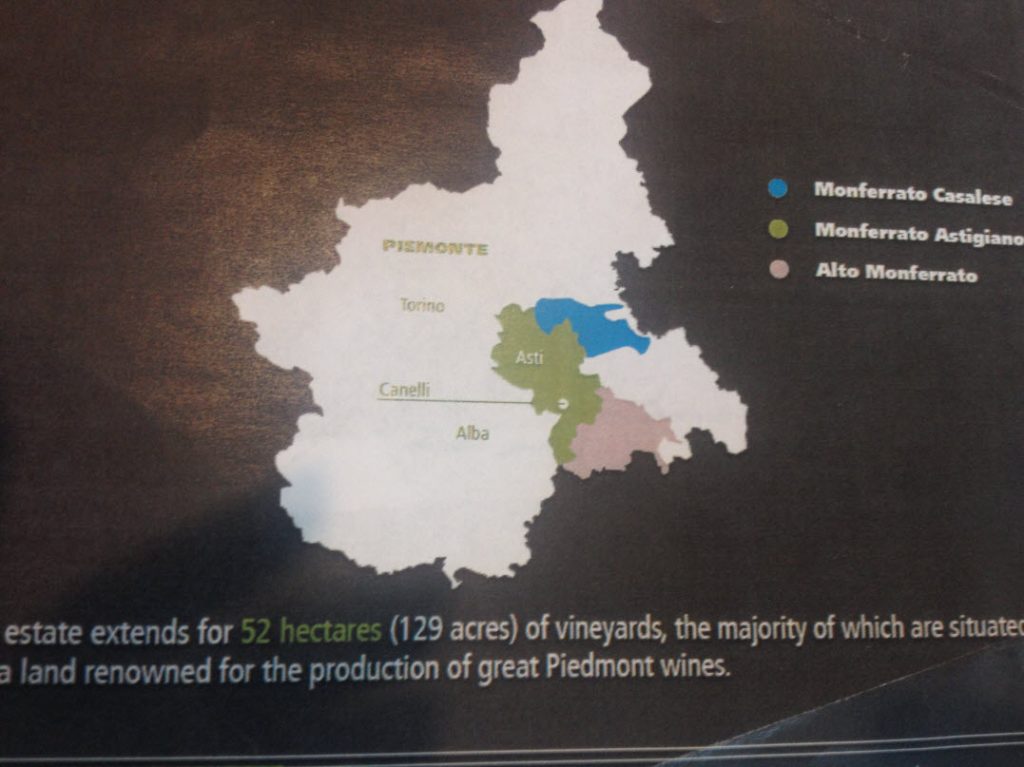 Known as #ColorsofSoave, an outstanding collection of Italian white wines from the region around Soave, located 12 miles east of Verona, came calling in Chicago recently. If you're a baby boomer you probably remember that Soave Bolla was a huge a phenomenon during the 70s in the United States when Americans were just being introduced to wine as a way to enhance foods. Who knows what happened, but the name Soave seemed, for all intents and purposes, to drop off the face of the earth for the next several decades. Until now, that is.
While the sponsors admit it's true that about 70% of Soave wines are extremely basic – call them forgettable by today's standards – the varietal now also comes in really fine renditions. #ColorsofSoave put out an extensive display of these multi-layered, complex wines – all labeled Soave – that included still, sparkling, and semi-dry versions. Detailed maps of the region's geography and samples of the several types of volcanic and limestone-based soils from the area gave guests a glimpse into the terroir. The specially selected varietal tasting was sponsored by the
Soave Consorzio
and held in the super-cool, elegant surroundings of
The Boarding House bar and restaurant
, 1720 N. Wells.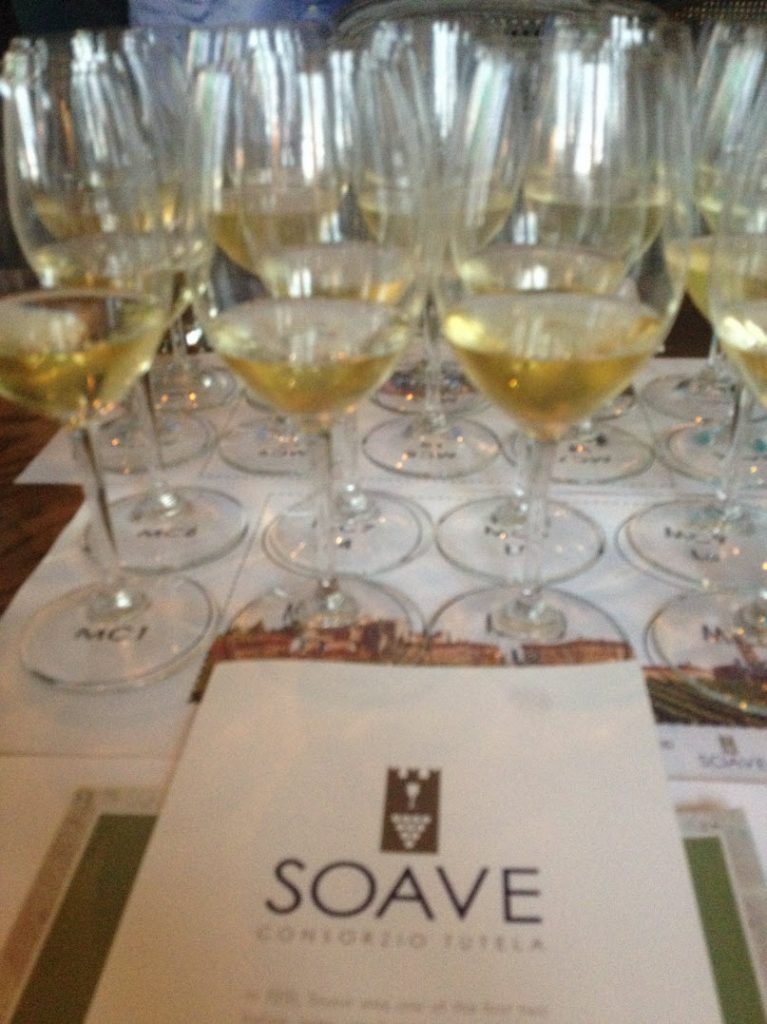 Ten Soave whites were set out for a blind tasting – guests had no information about the wines available as the tasting proceeded. Participants first tasted each of the unidentified wines in a fairly chilled state and rated/wrote comments. Then, as the leader slowly revealed the name of each wine, guests re-tasted them in a more opened, less chilled state. The most important observation we made was that these were all delicious – mostly 4- and 5-star ratings. Below is a list of three of our 5-star and three 4-star picks.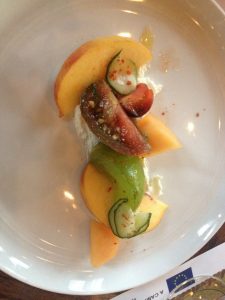 Several more varieties were set up with the food courses. A sparkling Soave accompanied the appetizers of ahi tuna ceviche and prosciutto-wrapped melon and heirloom tomato bruschetta. Other still versions accompanied the surprising tomato, peach and melon salad with Chevre cheese, the seared halibut with super-smooth parsnip puree, braised fennel and apple, and the incredibly light and flavorful fig and caramel cheesecake with apricots and streusel. Two lovely semi-dry dessert versions of Soave made the final courses taste especially lovely. Lots of kudos to the Boarding House for the excellent food.
Such a pleasure to re-discover this incredibly versatile wine. And interesting to learn that the Garganega grape is the main ingredient – minimum of 70% required to be called Soave. Most are made with 100% of this grape; the rest are made with about 80% Garganega and 20% either Trebbiano di Soave or Chardonnay.
Our 5-star ratings:
Cantina del Castello 2015 Classico Pressoni – Apple aromas with a long finish, and made by winemaker Arturo Stocchetti, known for his passionate commitment to the craft.
Gini 2014 Soave Classico "La Froscá" DOC – complex layers, a slightly sweet finish, no sulfur. Comes from 50- to 100-year-old vines and made in one of the areas oldest, richest cellars, and proves that these wines can age gracefully.
2015 I Stefanini Soave Superior DOCG Classico "Monte di Fice" – lots of delicious layers. Great with food that's not too rich – seemed not to hold up well to a rich cheese.
A few other notable Soave labels:
Rocca Sveva 2014 Superiore "Castelcerino" DOCG – light and lovely blend that's smooth and clean-tasting. Made by the leading producer of Soave; nearly 1 of every 2 bottles are exported. U.S. distributor: Mionetto USA.
2015 Bolla Superiore Classico Tufaie DOC – known for appearing in Federico Fellini's films (probably how it came to be known in America), it has a very slight sweetness to it that's quite pleasant.
2014 Coffele Recioto di Soave DOCG Classico "Le Sponde" – a semi-dry sherry-like dessert wine that's beautiful with fruit, fruit cakes, blue and goat cheeses.