An event called Uptown Uncorked, traveling around to major cities in the U.S., is the result of an interesting partnership among Lexus luxury cars, Diageo fine spirits people, and Uptown Magazine for upscale African American consumers.
For its recent Chicago showing, organizers invited two rising African American chef stars and two African American wine aficionados (The McBride Sisters) to provide the goodies, and everybody got to show off their products to a group of 400 enthusiastic members of their target market. It was a huge gathering, with loud pumping music, and lines of people waiting to pick up their samples of food
and wine. Lexus provided the spotlight adornments in the form of some of their latest models set up in the cool space at Moonlight Studios, 1446 W. Kinzie.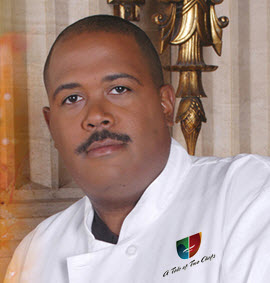 One of the evening's master chefs, Chef Julius Russell is not only a private chef to celebrities but also serves as owner of A Tale of Two Chefs, Culinary Ambassador to Chile, and as a TV Host on the Big Ten Network. As a private chef, Russell provides everything from in-home cooking for the family to large scale catering for public events. He focuses heavily on authenticity, using ingredients and techniques specific to each of the regions he has traveled. Chef Julius says, "I'm just a shy guy who likes to cook."
What a neat way to create synergy between brands and attract a crowd of folks who appreciate your wares.
Related articles