Hard to separate truth from fiction these days about what can happen and what we can and can't do to stay safe in this perilous time. The important thing is to remember to check your source. It is undoubtedly better to heed the advice of the WHO and the Centers for Disease Control than to let politics dictate your behavior.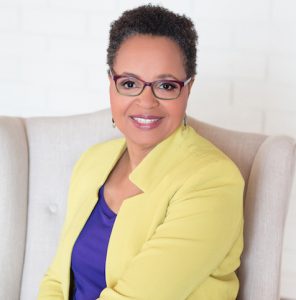 We got this in our inbox the other day and found it to be thoughtful advice from a medical professional about keeping the curve down. So herewith, Dr. Lynette Charity, Board-certified anesthesiologist, talks about the need to continue our stay-at-home precautions in full force.
"Although America just experienced the deadliest week since the COVID-19 outbreak, the curve is flattening. It's been nearly one month since the first shelter-in-place order was announced and experts believe that social distancing and precautionary measures are indeed helping to slow the spread of the virus. #Quarantinelife has become a trending hashtag on social media with scores of people sharing posts about boredom, anxiety, and frustration with their new housebound lifestyle.
'"As boredom, frustration and grief set in, many people are tempted to ease up on precautionary measures and this simply can not happen,' says Dr. Charity, a Board-Certified Anesthesiologist who gives CME accredited talks to medical professionals about maintaining health and mental wellness.
"Right now more than 80% of Americans are isolating themselves, dreaming of their previous lives that included dinners out with friends, spin class, work happy hours, family gatherings, play dates, field trips, and more. How long will we have to endure this new normal? It's easy for anyone to get complacent under these conditions and with news coming from so many different sources, it's difficult to separate fact from fiction and truth from hype. Are there any health precautions that can be loosened? Which safety practices should you adopt for the long term?
"'We need to empower each other with motivation, realistic guidelines, and facts,' says Dr. Charity who has contributed to the growth of physician wellness programs across the country."
Dr. Charity urges everyone to remain vigilant: do social distancing, don't get complacent and try to maintain a healthy lifestyle during #quarantinelife. For more info, visit her website.