Not everybody consumers alcoholic beverages, but those who do may enjoy receiving something unusual on special occasions. Below are ideas for 8 beverages to consider giving for Father's Day. Of course, if you don't have a dad or a father figure to celebrate with, you can always consider giving them to yourself. Your friends will enjoy sharing!
Luxurious Italian red wines
. Brunello di Montalcino, in Tuscany, is the home of the some of the finest, most robust and complex red wines Italy has to offer, all made with 100% Sangiovese grapes. Almost any wine from here will make a meal special or an evening with a friend or two memorable. Be aware that the "Rosso" expressions of this wine are the younger versions. They are often extremely high quality yet generally cost a great deal less – up to 50% less – than the more mature wines. Here are a few we sampled at this year's US visit by the
Consorzio del Vino Brunello de Montalcino
, held in the gracious spaces of
The Drake Hotel
: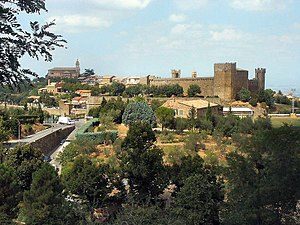 Port wine
. Cockburn's has been a hallowed name in the business of making fine port wines for 200 years and counting. To celebrate this two-century history of innovative vineyard practices, they're labeling their bottles with a commemorative seal so they look extra cool. Consider
Cockburn's Special Reserve Port
, a rich, lush, fruit-forward deep red port with aromas of red cherry and hints of plum and strawberry. On the palate it's lightly sweet, well-rounded with luscious red berry flavors. Pair it with nutty or chocolate desserts and with strong cheeses. Good for six weeks after opening. 20% alc. $18.
Spirits to consider