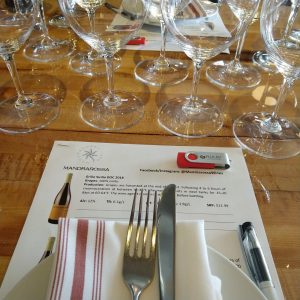 Sicily is in the business recently of making Americans become increasingly aware of the changes and improvements in Italian winemaking, especially in Sicily since establishing SiciliaDOC, their oversight consortium for quality. This past December Alberto Antonini, long-time consulting winemaker for Sicily's Mandrarossa Winery, hosted a small group of trade and press at an intimate wine tasting and luncheon at Two Restaurant to showcase some of its excellent wines.
Alberto is among the most influential consultants from Italy with over 20 years' experience working with some of world's top wineries. Since Mandrarossa's inception in 1999, Alberto has worked closely with the winery's head winemaker and agronomist to identify the top estates within Menfi's micro terroirs to produce Mandrarossa's premium line of estate-bottled wines, all imported by Palm Bay.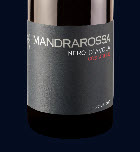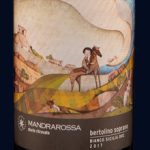 Alberto shared two new expressions from Mandrarossa that represent the deepest level of research and selection to date, "Terre del Sommaco," a 100% Nero d'Avola grown on limestone soils over 1000 feet asl, and "Bertolino Soprano," a 100% Grillo grown on limestone soils nearly 500 feet asl. Designated "vini di contrada" or "single territory wines," these limited production offerings have been crafted to show the purest expression of their respective grape varieties and territories. Additionally, Alberto shared a selection of current releases from Mandrarossa, including expressions of indigenous and international varieties alongside a carefully designed menu.
The wines were paired beautifully with hand-picked courses selected by owner Yamandu Perez and the two chefs at Two Restaurant, a unique eatery situated in West Town at 1132 w. Grand. Its rustic decor and communal tables make for a casual but chic environment in which to enjoy the unique creations that combine American tastes with the many other influences Perez was exposed to during his career –  born in Santiago, Chile; raised in Cuba, France, Uruguay, and Alaska. Having Perez join in the luncheon together with the warmth and friendliness of Alberto and his team made for a very enjoyable experience.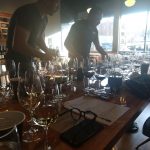 If you've never been to Two Restaurant, you may want to put it on your to-do list to sample the creations of its two chefs, Executive chef Tom Van Lente and chef de cuisine Kevin Cuddihee. And if you've never tasted these lovely wines, you won't go wrong by giving some of them a try.