Some Italian, South American and Spanish wine makers of old focused their attention on producing the most possible wine to sell – because the citizens of their countries loved wine and consumed it in large quantities as part of their everyday routines. These days, many of those same wineries have gone completely over to focusing on  high quality fine wines. The El Vinculo estate winery in Spain is one such vineyard.
The Fernández family is passionate about creating a legacy that reclaims the quality inherent in the heritage of D.O. LaMancha, despite the years during which quantity goals overshadowed quality. They make wines that call upon your highest spirit to appreciate them in full. Founding father Alejandro makes sure all the wines he produces at El Vinculo – ever since the estate began in 1999 – are unique in quality and class. He leases from selected growers of grape varieties that are indigenous to the terroirs of La Mancha. Below are brief descriptions of a few examples of wines produced to his rigorous standards.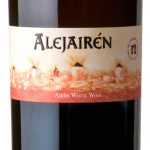 El Vinculo Alejairen 2015 DO La Mancha. Made with 100% Airen and the only white wine made by the Fernandez family. This golden white wine has the subtleties and layers of flavor we ususally associate with a culinary masterpiece – yes, it's so rich and full that it tastes almost like food. Look for rich, unctuous flavors of ripe apricot, brioche honeycomb, creme brulee and soft white flower notes in both the nose and the palate.
El Vinculo 2013 Crianza D.O. LaMancha. 100% Tempranillo. This uniquely intense wine boasts savory notes of spice and smoke along with plum and violet in the nose. Be aware of rich notes of ripe plums, toasted wood, fresh tobacco, barbeque spice and vanilla liquor – earthy and complex, with well-defined tannins and a persistent finish. Potent flavors and good acidity yield to cool sensations on the tongue.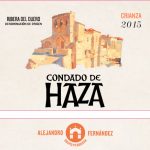 Condado de Haza 2015 Crianza, D.O. Ribera del Duero. 100% estate-owned Tempranillo. Enjoy the intense balsamic and ripe fruit aromas as they morph into undertones of sweet spice that develop from the wine's extended aging in neutral American oak. It is fresh but also fleshy, with round tannins and beautiful balance that lead to a very long finish.The weather this vintage produced superb quality in the grapes.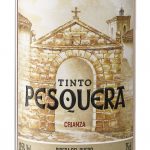 Tinto Pesquera 2014 Crianza, D.O. Ribera del Duero. 100% estate-owned Tempranillo. Burgundy in color with a soft fuchsia rim, this soft, elegant wine offers aromas of red fruit, candied apples, vanilla and nutmeg. It's silky on the mid-palate with its well-rounded tannins and satisfies the most demanding palates with its long velvety finish. Enjoy it now, or lay it down to for up to several years.