Did you know Chicago just celebrated its 179th birthday? Some companies have been with the city for more than half that time – like Fannie May chocolates. From the opening of its first store on LaSalle Street back in 1920, Fannie May has been calling Chicago home for more than 95 years. And now they want to celebrate all that makes life sweet in the Windy City with an exclusive collection of Chicago-themed chocolates. This is the chocolate you and your parents grew up with. It's still that good.
From caramel-filled milk chocolate pieces to Sea Salt Dark Chocolate bars, and from Milk Chocolate bar with Almonds to Mint Meltaways and Mini Pixies, you'll find these packaged in handsome boxes and tins that feature cool drawings or photographs of Chicago landmarks. Available online, in stores and at select Hudson News stores in O'Hare and Midway Airports.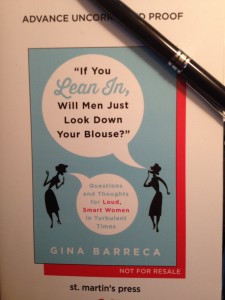 And while you're enjoying your chocolate (or if you're into mindfulness, after you've savored that single piece), enjoy some on-point funny-but-serious commentary on life for "loud, smart women in turbulent times" with a book of collected essays called "If You Lean In, Will Men Just Look Down Your Blouse?" by Gina Barreca. She's written many books and appeared on many television shows. From "Spring Cleaning for the Soul" to "Growing Old Gaudily," and from the trauma of divorce to the tribulations of marrying an Italian, she writes with humor and verve about the ways women deal with life's challenges. It's a book to keep on the shelf (maybe in the bathroom) for reading whenever you're feeling a little down or just want to smile about some aspect of life.