We are always looking for new drinks, treats, snacks and desserts that set our tongues a-tingle and our imaginations aflame. Ran into a few such items recently and are happy to report so you can add them to your repertoire if you like.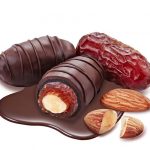 Chocodate makes snacks that pair healthy sweets like Arabian dates, almonds and coconut together with a light, soft chocolate layer in individually wrapped little bites you can take with you anywhere. Each treat is 56 calories, and the wrapped goodies have a fairly long shelf life (about a year), which means you won't have to throw any away if you decide to ration them for your weight's sake. They come in coconut-chocolate-date, milk or dark or white chocolate, or in a package of assorted. SRP ~$5 for ~3.5 ounces. Tasty, not-too-sweet snack.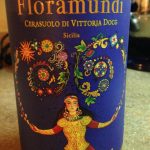 Donnafugata has successfully paired a delicious wine with fine art in its Floramundi 2016. It's a refined Cerasuolo di Vittoria with a flowery soul. Complex, fresh and full-bodied, this red has intriguing aromatic depth and a fruity and flowery bouquet that is pleasantly spicy on the palate. With the 2016 harvest, Donnafugata reached its goal of launching production in Eastern Sicily in the Vittoria area – the only DOCG of Sicily. Made by blending Nero d'Avola (70%) and Frappato (30%), this lovely wine pairs beautifully with first courses and grilled meats. Or try it with red tuna steak, roasted amberjack or other fish baked in the oven, or with gourmet pizzas. The Floramundi label shows the fantastic figure of a woman giving gifts of flowers and fruits. The picture represents a dialogue between two souls: the elegant and sophisticated Floral Liberty, an art style found everywhere in Vittoria, and the tradition of Pupi Siciliani (Sicilian Puppets). SRP ~$30.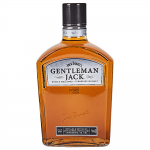 Gentleman Jack, double-mellowed Tennessee whiskey, from the makers of Jack Daniels. We just missed National Whiskey Sour day (August 25), but a nicely crafted cocktail is just as delicious any other day. So, for your edification, these guys have come up with some excellent sour recipes. Incorporating items like fresh lemon juice, simple syrup and flavors like peach, cucumber, ginger beer, Chambord and more, these four recipes are sure to please any whiskey-cocktail lover. Check 'em out here.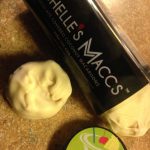 Michelle's Maccs, by FreshBakedNY. These rich, delectable confections bear little resemblance to the typical meringue-disks-with-a-filling most of us know as macaroons. Before she started the business, inventor and former chef/sous chef Michelle Goldberg had been making these for years, both at home and for friends and family in The Hamptons and Manhattan. These eggless, flourless, gluten-free versions consist of an incredibly dense filling of thickly shredded coconut, sugar and, well, who-cares-what-else, all enrobed in a thick layer of Belgian chocolate: Simple White, Simple Dark or Simple Milk chocolate were the initial versions. Then later she added some other flavors that could knock your socks off: Peanut Butter, Chocolate Chocolate, Mango, Salted Caramel, Key Lime, Amarena Cherry, Orange Zest, Espresso and Banana Walnut, all available from the company website. The Pina Colada in white Belgian chocolate is hauntingly habit-forming.
P.S. Mich's Maccs are not for dieters – each treat has 200+ calories. Delicious, and so rich you can eat just half of one and still feel like you've indulged. I had one for breakfast the other day and my mouth didn't give a darn about nutrition – just love the chewiness of the tightly packed, thick shreds of coconut! These goodies come in boxes of assorted flavors or in little single-flavor tubes of four. Perfect for coffee-and or dessert. Irresistible. They're calling my name from the refrigerator right now…
Alessandro di Camporeale "Donnata" Nero d'Avola Sicilia DOC 2014. Deep, dark and delicious, this 100% Nero d'Avola wine is light-bodied with ripe cherry and sweet spice on a background of soft, silky flavors. It pairs nicely with rich tomato and cheese pasta dishes as well as with roast poultry and meats. Can't be sure what price you'll find it for – we saw online prices ranging from $9 to $20, so search carefully.