Out in the Sicilian countryside near Palermo in Sicily nestles a deceptively simple-looking cluster of buildings known as Baglio Di Pianetto. Surrounding it are acres of vineyards and olive groves that supply the resort's extraordinary house-made wines and olive oils—the two unshakable cornerstones of Italian cuisine, done to passionate perfection here.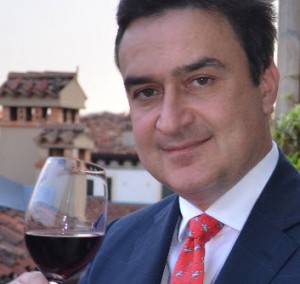 But Alberto Buratto, CEO of this five-star resort and winery, lives in Verona in northern Italy and commutes an hour and a half by air every day to play his role here—except on the many days he travels the globe as the representative of these lovely wines, telling their stories to consumers and industry experts around the world.
Signor Burrato, a handsome man with kind eyes, a warm smile and a strong yet gentle manner, was in Chicago recently representing Baglio Di Pianetto (BDP) at an Italian wine event at Eataly. At dinner at Pane Caldo, 111 E. Chestnut, he set to ordering, in mellifluous Italian, bread to go with tasting the wines. Once the house bread arrived—a small, muffin-shaped, soft-crusted loaf of bread served with tapenade and bruschetta spreads, Alberto began to tell how BDP came to be.
The story begins
The founder of Baglio Di Pianetto, he said, is Paolo Marzotto, who was once president of Santa Margherita—where he invented Pinot Grigio—and is, according to Alberto, "really a tough guy." He even drove Formula 1 race cars, that is, until he met his then-future wife, a French Countess named Florence.  In 1955 a terrible accident at LeMans killed 18 people. The Countess, who had come that day to watch Paolo race, came down from the stands while he was off the course and told him that if he wanted to be with her, he had to stop racing. He quit that day, and they were married two months later. He turned 85 this year.
In 1990, Count Marzotto's wife asked him to make a new kind of wines—Sicilian, yes, but with also the elegance of the French chateaux. That was when he asked Alberto to partner with him and commute to Sicily. Eventually, Alberto agreed to help Paolo fulfill his wish to please his wife with these elegant new wines.
Paolo bought two properties in Sicily, one in the north, Pianetto, one in the south, Baroni, one higher and one lower, one in the mountains with wide variations in temperature between night and day, and the other by the seaside, where temps don't vary so much between night and day. These dramatically different terroirs would provide great possibilities for creating different wines and making different olive oils. Then he planted Viognier grapes because these French grapes were favorites of the Countess. He also planted Petit Verdot and Merlot, along with Sicilian grapes.
To provide the elegance they sought, they experimented with different oaks from different areas in France. American oak that comes from Oregon or Michigan is completely different. "Where and how the oak grows makes a big difference," said Alberto. While the rings of a tree show its age in years, a six-year-old tree could be smaller than a four; the space between the rings controls its size and how it will behave in a barrel. "Smaller rings make a harder wood that lets in less air. And this is how the wood in a barrel affects the evolution of aged wine or beer."
The passion of making wine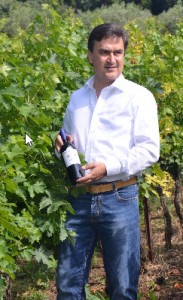 "To make wine, you must have passion," said Alberto. "And the more you study, the more you know how much is yet to learn."
Having learned early from his grandfather about timing, Alberto said they harvest three times each year: August, September and October. "Now, when we make the blend, we use a little bit from each harvest to change the character of the finished wine. Ficiligno is fruitier because we add more Viognier from September. Freshness comes from August. Sweeter comes from the October harvest. We taste to decide how much of each to use. Some years it's very sunny and makes wonderful maturation—less Viognier, more Insolia."
Baglio Di Pianetto wines and olive oils
With the arrival of the seafood risotto, Alberto called for BDP's two dry white wines. The first, Baglio Di Pianetto Ficiligno 2014  ($19) is a blend of Insolia and Viognier grapes and epitomizes the personality of Pianetto: fresh, pleasant and mild-flavored, leaning towards savory with hints of exotic aftertaste. A lovely white wine that first gives off floral notes, and then slowly changes to tropical and fresh fruits like pineapple and mango. It was beautiful with the risotto.
The second white, Baglio Di PIanetto Ginolfo 2012 ($33), a pale golden yellow color, is richer and more full-bodied. Made of 100% Viognier grapes it, too, is the result of three different harvests. Its aroma has tropical hints and notes of toasted vanilla. It's a beautifully dry, rich yet mellow wine—and went wonderfully with the seafood. Listen to this description of the loving process they follow in making this wine:
"The grapes were harvested by hand in crates in 3 different harvests (the first at pre-technical ripeness to create an acidic base, the second at technical ripeness and the third with the grapes slightly overripe). After sorting, half the grapes were de-stemmed, crushed and left to macerate 18 hours with their skins. The other half was pressed directly. The must was cooled once again, favoring the natural settling. The fermentation began in stainless steel tanks, then continuing for only a portion of the wine in new 225 litres French oak. In June 2012, the wine was blended." 
Baglio di Pianetto winery also grows its own olive trees and makes its own olive oil. When I asked why so many wineries do this, he looked astonished. He said that was like asking why you would want the best wine you could afford. The answer is obvious: if you control the production of your olive oil, like your wine, you know you are getting the highest possible quality. On his iPad he displayed multiple pictures of the BDP olive oil processing equipment at work—clearly as much a labor of love as the making of their wines.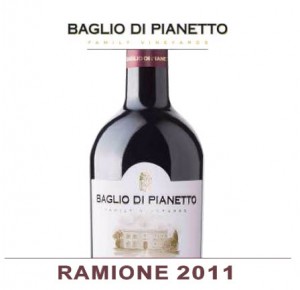 With the cheese course, Alberto presented two of the company's seven reds. The first, Baglio Di Pianetto Ramione 2011 ($23) is a fresh red blend of Merlot and Nero d'Avola (a grape exclusive to Sicily), again made with grapes selected from early, middle and late harvest. It has a deep ruby color with an intense and elegant bouquet of red berries followed by vanilla and licorice hints. On the palate it feels mellow and well-balanced with a long and persistent finish. "You feel this red," said Alberto, "with a little bit of tannins that later give a powerful feeling." This red made a nice accompaniment to Pane Caldo's selection of six different cheeses, especially the soft creamy triple-cream one.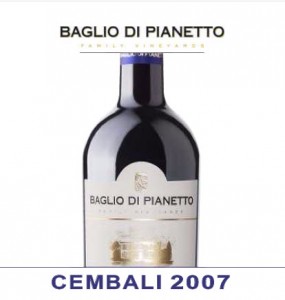 And then, Alberto presented another exceptional red: Baglio Di Pianetto Cembali 2007 (bottled in 2011), a 100% Nero D'Avola Reserve (~$44). He waxed eloquent: "Think how you taste: very powerful but with a velvet feeling." He described the process: Two harvests and age 9 months in five different types of oak, a little bit in several separate barrels. Then they blend and age that, first in stainless steel, then for 10 months in a larger oak barrel. Then 36 months in the bottle before it goes to market. Four years from harvest to table—talk about tender loving care! And the wine shows it—a deep ruby color with a spicy palate of blueberries, cherries, balsamic. Warm, savory and intense, it expresses all the specific characteristics of Nero D'Avola grown in the Noto area of Sicily.  Absolutely lovely.
Eating and drinking in America
Alberto noted that American palates are changing, and he feels BDP's mostly medium-bodied wines will find a warm welcome here. "The previous mentality of Americans," he said, "was they wanted powerful, tannic, structured wines—the big Cabernet." He said American menus typically featured mainly steak and fish and potatoes and fries, hot dogs and hamburgers. While it's probable that most Chicagoans haven't lost their taste for those food items, the city certainly now has many international cuisines to choose from.
People ask Alberto what it's like eating in America. He feels the difference is that the average meal in America is better than the average in Italy, but that to eat extremely well in the U.S. is hard to find and costs a fortune, whereas you can find very good eating in many places in Italy. He said in Italy from 1998 to 2007, for ten years many Italian restaurants began offering many other cuisines, like Peruvian, for example, and not so much Italian. Now for five or six years, Italian cuisine is again popular. His love and appreciation for his country's cuisine shone forth when he said, "Why must we do something else? Italian cuisine is about the purity of the essences of the food." Impeccable for pairing with fine wines.
When asked about the "smelling kits" growing popular in the U.S. now to help people learn to recognize "the nose" of wines, he said many winemakers start teaching their children, from as early as age 2, to identify the aromas of everything. He suggests putting a bit of something in many small containers—rosemary, tea, cream, thyme, and so on—then making a game of having the child learn to identify the scents. "Most city people have no idea what is the smell of the leaves of a tomato plant."
Accept and appreciate
As to how a winemaker deals with changing weather—including global warming, hail storms and soaking rains in areas of Sicily where it has never rained—Alberto said it is simple. "Patience. You accept what God sends you, and know that not all bad things are bad. If you can see in a different way, sometimes what looks bad can give you more opportunity for the future."
He said, in the end, it comes down to one thing. "The most important thing in this company is our people," he said.