Winter is a depressing season for many. But looked at another way, it's a time full of joy and promise. In the beauty of the magical sky and clouds. The stark beauty of the naked branches braving the wind, sparkling with ice or outlined with pristine snow. And of course, the joys of Thanksgiving, Christmas and New Year's celebrations. Even if the gray skies get you down sometimes, light some candles, get out your good china, and grace your table with one of the many marvelous wines made to the highest standards, crafted with decades and even centuries of winemaking experience. And who says champagne and bubblies are only for the holidays? Here are a few ideas.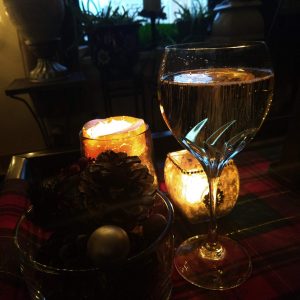 Champagne Palmer & Co Brut Reserve NV. This, the vineyard's flagship expression, is a blend of Chardonnay, Pinot Noir and Pinot Meunier, including many doses of reserve wines. Four years aging on the lees in a maze of deep, chalky cellars 60 feet below ground gives the wine its refinement and aromatic complexity. Enjoy aromas of citrus, pear, and apricot with notes of hazelnut and buttery brioche. A perfect balance of succulent and substantial depth with a delightful freshness that will help make all your occasions sparkle like it's the holidays. SRP ~$60.
Ruffino 2016 Modus IGT Toscana. This delicious red blend is from the notable wine-making brand, where they consider the Modus – which in Latin means "method" or "the way" – a contemporary way of expressing Tuscany with this blend of three of the most respected grapes in the world of wine. As a result, you'll enjoy refined texture and red fruit aromas from the Sangiovese and smoothness and delicate notes of berries and mint from the Merlot, along with structure and elegance from the Cabernet. And it all comes together in a gorgeous, rich, deep color. This is a total winner for us fans of big reds! SRP ~$26.

Lassègue Saint-Émilion Grand Cru 2011. A classic red beauty. Renowned vigneron Pierre Seillan and his son Nicolas harvest fruit (Merlot, Cabernet Franc and Cabernet Sauvignon) from their south by southwest-facing hillside vineyards to produce Lassègue, which has become known for its simple elegance, striking balance and rich complexity. The 2011 is an austere, full vintage, with notes of ripe blackberries and aromas of leather, baking spices and graphite. This polished wine features a velvety softness with silky tannins that move in crescendo towards a pressingly long finish. A classic expression of Saint-Émilion, Lassègue offers both brightness and sophistication to grace your table any time of year. SRP ~$65.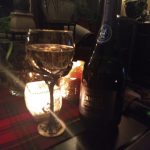 Charles Heidsieck Brut Reserve. Excellent champagne – a sophisticated blend that incorporates up to 40% Chardonnay and Pinot Noir reserve wines and sports a lively perlage with an elegant and refined palate. The texture, say the winemaker notes, is like "a crisp layer of nougatine on a velvety cream pastry, filled with plump red plums and ripe cherries." Lush with finishing notes of praline and vanilla. Fabulous! SRP ~$50-60.
Trentodoc Altemasi Brut Millesimato 2013. A beautiful 100% Chardonnay bubbly with a persistent foam of fine bubbles that 's made using the traditional Metodo Classico from grapes grown in the Trentino region of Italy. Complex, highly refined nose with luscious fruity notes of citrus and peach. Dry, pleasantly crisp on the palate with a good, well-balanced structure. A nice aperitif and/or an excellent accompaniment to seafood pasta dishes, salmon and lighter white fish. SRP ~$42.
Kosher wines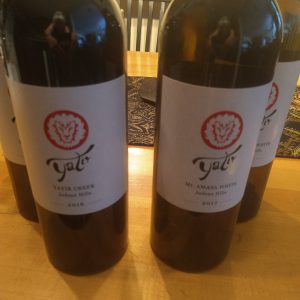 Yatir is a well-recognized maker of red and white Kosher wines that are just what the doctor ordered for Kosher celebrations. Kosher wines used to be thought of as bad quality, but modern versions that use traditional winemaking techniques have proven that idea a long-gone myth, according to Adam Montefiore, an expert on Israeli wine and Kosher wine, who wrote on the WineFolly blog on the subject of Kosher wine quality and the difference between Mevushal or non-Mevushal (eligible or not to be poured by non-observant Jews and others). It's a good article for learning what Kosher wine is and isn't, and exactly what is different about the process. Meanwhile, Yatir makes wines with many traditional grape varieties you'll recognize. Read their concise descriptions to help you choose one or more from their portfolio: Yatir Syrah, Yatir Amasa Red Blend, Yatir Cabernet Sauvignon, Yatir Forest Red Blend, Yatir Viognier. Watch the little videos with some of the wines, too. Very upbeat music and brief fun discussions with the winemakers! SRPs range from ~$25 to ~$70.