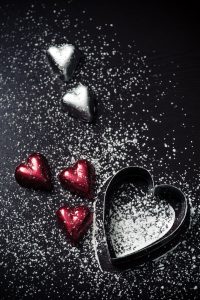 Another of our country's manufactured holidays coming up tomorrow. But who cares if somebody made it up to sell greeting cards? It does make a nice opportunity to celebrate the love and friendship that make life worth living. And even though it's a cliché, champagne/bubbly and chocolates will never go out of style as a gift to light up your friend's/lover's eyes.
While we have in the past been only mildly enthusiastic about most of the Prosecco we've tried, that's not so anymore. Mionetto brand has us embracing this bubbly as we do champagne. Their expressions of Prosecco are all made with organically grown grapes and are full of flavor. We tried their Prosecco DOC Organic and found it much to our liking, and by the way, you can buy some of these at your local Binny's or Target. Here are a few of their expressions: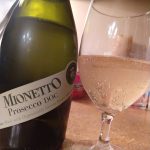 Mionetto Prosecco DOC Organic. The grapes for this wine are from a certified organic winery in the town of Vazzolo in the hills of Treviso. The winery practices organic farming techniques and grows the grapes without synthetic chemicals and fertilizers. 100% Glera grapes are harvested in the second half of September. Primary and secondary fermentation takes place in temperature control stainless steel. This one is verified separately to ensure purity. It's bright yellow in color with delicate notes of elderflower and green apple on the nose. On your tongue, the winemaker says you'll notice an explosion of green apple, pineapple and orange with a refreshing crispness from delicate bubbles. Perfect with cheeses such as Gorgonzola along with dates or figs, or with prosciutto and melon. We love this wine!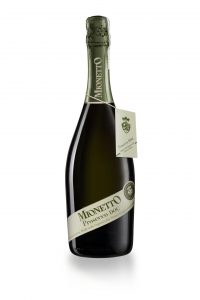 Mionetto Prestige Brut. Made from 100% Glera grapes from the province of Treviso, an area renowned for high quality Prosecco, this sparkling wine offers a luminous straw yellow hue and stylish mousse. The palate is marked by aromatic notes of honey and white peach. For stocking stuffers, you should start with Mionetto's signature mini bottles ($4). The classic ribbon beautifully displayed across the bottle means there's no need to wrap. You can even customize with a notecard displayed around the bottle's neck. SRP ~$14 750ml / $4 Mini 187ml.
Mionetto Prestige Rosé Extra Dry. This deeply luscious sparkling rosè is the result of soft pressing of red grapes. The wine offers a peach blossom luminosity accompanied by a fine, lively perlage. Intense fragrances of violets, raspberries, strawberries, and wild flowers make a perfect pairing for your holiday table. Serving this cuvée with a grilled turkey breast or fish (or a variety of fish on the Feast of Seven Fishes) is sure to be a recipe for success.  SRP ~$14 750ml / $4 Mini 187ml.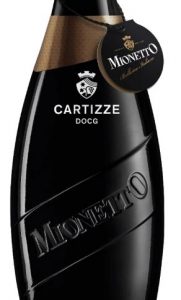 Mionetto Luxury Cartizze DOCG. This elegant Cartizze boasts luminous golden tones and delicate beads of tiny bubbles. A majestic, multi-faceted bouquet releases seductive impressions of apple and pear alongside notes of citrus and glazed almond. On the palate it is crisp, well-balanced, and elegant. The perfect gift for anyone special in your life! SRP ~$45.
And just for fun, think about getting your gal/pal/valentine a prettily decorated and beribboned box of Fannie May Double-Dark Chocolate & Sea Salt Pixies. We totally love the dark chocolate on top and the crunchy pecan pieces and chocolatey caramel inside these gems. But if you love milk chocolate, they come that way, too.  Order from Fannie May's own Amazon store, or find your nearest Fannie May store if you want to surround yourself with the aroma of fresh chocolate while you drool over all the choices for your gal/pal/val or just for yourself. And because you can buy Fannie May and Mionetto in your local establishment, it's not too late for tomorrow.