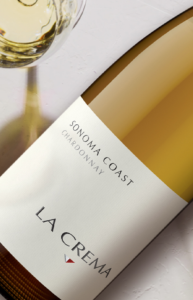 La Crema Wines, a star under the Jackson Family Wines banner, is bringing the pleasures of its Sonoma tasting room to several major U.S. cities with the La Crema Experiential Tour. Chicagoans can enjoy La Crema wines at Expo Chicago at Navy Pier this April 10-16 as they have been chosen as the only wines on offer to Expo patrons. Expo Chicago, going on this week, partners with the city's most prestigious institutions to feature select aligned programming, including museum exhibitions, gallery openings, and more. And you can sip these lovely La Crema wines while you stroll around.
These delicious and luxurious wines have also been designated the only wine that will be featured at the 2023 Kentucky Derby. So if you're planning to attend that prestigious event this year, you can look forward to partaking in a selection of wines that will greatly enhance your experience.
Consider joining the La Crema wine club that lets you access exclusive offers on their 38 types of wines. This collection covers everything from the every day wine for lunch or supper all the way to those elevated vintages that make special occasions even more remarkable. The depth and range of their offerings includes a few options sparkling – e.g., blanc de blancs –  along with a wide selection of Chardonnays and Pinot Noirs. Their newest wines include a Sauvignon blanc and a Rhone white blend.
La Crema Head Winemaker Craig McAllister speaks passionately  about the company's commitment to sustainable growing practices. He recently brought a selection of its wines to
Smith and Wollensky in Chicago
ahead of their exclusive engagement with Expo Chicago 2023. If you can make it this week, get your
tickets at Expo Chicago
. If you can't, don't fail to try some of
La Crema's wine selections
, especially its flagship Chardonnay. Your mouth will thank you.