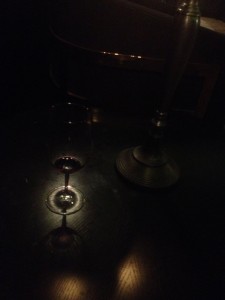 Spanish wines had been heading to the top of our list of favorites anyway, and they recently got another big push in that direction when the Juan Gil Family Wines debuted their collection in Chicago. This delightful winemaker's portfolio tasting was put together by the importers and distributors at Heritage Wine Cellars and held in the sleek and modern yet warm and sexy environs of Maple & Ash, 8 W. Maple St.
In 1916 Juan Gil Jiménez established Gil Family Estates in the Jumilla appellation of Spain. The operation has been passed down for four generations and now, after 100 years, is one of Spain's foremost wine producers, with nine bodegas located across eight appellations.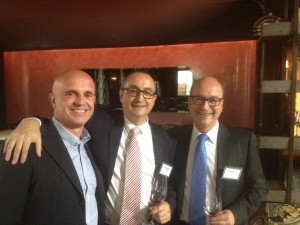 Members of the Juan Gil family and winemaking teams brought their wines to Chicago where they told their stories to guests who enjoyed samples of dozens of delicious wines, including the limited release of Juan Gil 100 Anniversario. Maple and Ash provided delicious appetizers to complement the wines, and the hundredth anniversary chocolate-and-whipped-cream cake was to die for.
Starting with the white wines of a beautiful and expressive winemaker named Belinda Thomson, we were hooked. The whites include many made with Albarino grapes and come in a range from crisp yet fruity to perfectly rounded and rich. And the reds only got better and better – elegant and refined, complex and satisfying. Some of the reds are deep inky purply red color, others ranging from rose red to berry, and from garnet to mahogany. Intense, with great mouth-feel and long finishes.  Representative wines included those from:
The Gil Family combines the art of old vine indigenous grape-growing with modern winemaking to produce terroir-driven wines that are internationally respected for their originality, consistency and value. Their wines are elegant. Their websites are beautiful and easy to read and navigate. Their labels are gracefully modern. And their prices range from popular premium (Bodegas Ateca Honoro Vera Garnacha 2014 ~$9) to luxury (El Nido 2013 ~$100).
100 years of delicious Juan Gil Family Estates wines. We highly recommend going forth to your favorite wine dealer to get yourself some.