The food and beverage manufacturing industry is forever innovating. And like any other industry, some ideas  work and some fizzle. Below are seven new products that you'll want to know about. Even if you never imbibe in or consume them, you'll have some fun bits to talk about at cocktail parties.
1.
Stubbs Barbeque seasonings
. We have seldom found bottled versions of barbecue sauce that spoke to us. They either lacked spice or simply had no finesse. Perhaps too much high fructose corn syrup. Or too much or not enough of something else. Having recently dined at the
BBQ Supply's monthly Friday night wine dinner
and been so impressed with the barbecue sauce that we wanted to drink it from the plate, we weren't sure what to expect when we received review samples of a Texas barbecue sauce in a bottle.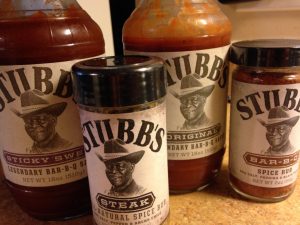 Happily, surprise and delight is what we felt upon tasting it. Stubbs Legendary Barbeque Sauce is the brand, and we don't blame them for calling it legendary. Born and made in Austin, Texas, this line of seasonings and sauces delivers serious flavor created with authentic ingredients and processes. The Stubbs Original BBQ Sauce is the bomb – tangy tomato, vinegar, molasses and black pepper brewed up together to make one mouth-watering baste or dip for almost any meat or poultry. The Stubbs rubs make fantastic pre-grill treatments. And we also loved putting a little pile on a plate and dipping individual bites of our already-grilled pork loin in it. And check out the marinades (mixes and bottled versions) and the hot pepper sauce line, including Spicy Texas Peach and Dr. Pepper flavors!
Stubbs' Original bottled is the the first bottled barbeque sauce that makes us want to apply it often and drink the leftovers off the plate. Available in Chicago at Hy-Vee, Jewel-Osco, Kroger, Meijer, Roundy's, Schnuck's, Spartan Nash, Super Target,
SuperValu
, Walmart and Whole Foods.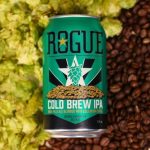 2. Beer and coffee together? Sounds weird but intriguing. Well, Rogue's Cold Brew IPA, just such an Oregon roasted, brewed and blended combo, is now available nationwide in 12oz cans, 22oz bottles and on draft. Footage on the creation of Cold Brew IPA can be found here. Cold Brew IPA can be found near you with Rogue's Beer Finder. For more information about the Revolution, visit rogue.com.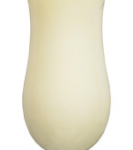 3. Mixology Pro by Master of Mixes. And wouldn't you love to be able to make your own professional-quality cocktails without having to buy dozens of exotic ingredients and bottles of special liqueurs and mixers?  This company has a full line of pre-mixed mixers that each require you only to add spirits and ice. We love the idea of this one: Loaded Bloody Mary Mix. It gives your Bloody Mary drink a kick with horseradish, cracked black pepper and diced jalapenos, all brightened with the garden flavors of cucumber, celery and citrus. Mmmm. Don't you want one right now? Turn it into a Bull Shot by adding tequila instead of vodka. Or a Queen Mary by using gin and garnishing with salt and cucumbers. Seems like the stuff ought to taste pretty delicious all on its own, too. Check them all out at Mixology Pro by Master of Mixes.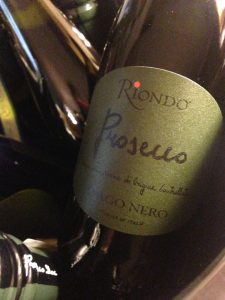 4. And while we're talking about libations, consider Riondo's Prosecco Spago Nero (meaning 'black string' from the closures still sometimes used). This lovely Frizzante – semi-sparkling – wine is great for barbeques and picnics this late summer/early fall. Everyone loves a sparkling wine, and part of the beauty of Prosecco is that it has a lower alcohol content than traditional bubblies. Friends and family can indulge without worrying about consuming too much, especially on those hot, humid dog days. Riondo's Prosecco is slightly dry yet fruity flavor with aromas of Golden Delicious apples, pears and acacia blossoms, and a crisp, clean finish.
A perfect brunch drink on its own, or use it to mix up a slightly fizzy cocktail like the Aperitivo Spritz.  Just fill a wine glass with ice. Add 2oz Riondo Prosecco, 1¼ oz. Italian bitter orange aperitif liqueur, and a splash of soda water. Stir and garnish with orange wedge. Serve anytime you want an Italian flair to your party or your meal. And here's one to brighten your brunch: Mimosa Slushy. Make by mixing in a baking pan 1 cup orange juice, 2 oz. triple sec , and 2 cups Riondo Prosecco. Freeze for at least six hours. Scrape frozen mixture into flaky crystals with a fork. Fill wine glass with slushy. Garnish with mint leaves, and top with additional Prosecco. Clink glasses and say, "Saluti!" so everyone can feel like they're relaxing on a piazza in Rome.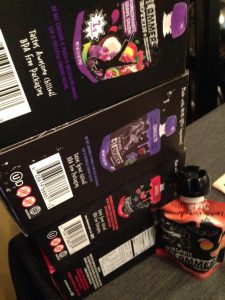 5. Slammers by Go Gourmet. Blends are all the rage these days (for sure in our kitchen), and Go Gourmet is coming up with some pretty tasty combinations. Serious nutrition with good flavor and no added sugars, packed in a squeezable, disposable pouch. Their new AMPED line is the latest addition to Slammers Superfood Snacks. My 10-year-old granddaughter says these are A-OK. One blend is made of organic strawberries, organic sweet cherries, chia, apple and purple carrots. What an easy way to get 480 mg of omega 3s into your grandkids. But don't stop there. If you like smoothies, these make great additions because of both flavor and nutrition.
BTW, the caps on Slammers are recycleable, but they haven't yet been able to develop the technology to make the pouches so. Good to know they're working on it, though.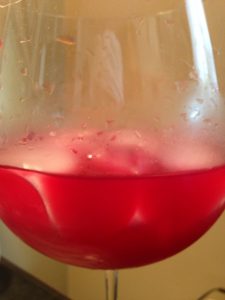 6. Beetology by Kayco is a line of beet juice-cum-other-stuff refrigerated drinks. Calories: 100 to an 8.45oz bottle, which seems a little high, but the sugars are all-natural from the juices. And think of the incredible nutrition you're imbibing. Each bottle is at least 1/3 pure beet juice.
Plus, all five varieties are 100% non-GMO, U.S.D.A. Certified Organic, and Certified Fair Trade. The 100% juice blends contain no preservatives, additives, artificial colors, or flavors. They are also non-soy, non-dairy, and certified kosher. Plus, none of the juices are from concentrates – just natural juice. What more could anyone ask for?
Flavor, of course.  And these deliver – yummalicious on their own and, wow, do they make some knockout cocktails and mocktails. Consider Beetology's Beets + Berry flavor. Splash in some vodka or some
Jumbie Coconut Splash rum
(num!), or skip the alcohol and fizz it with ginger ale or soda water. Check out all the
Beetology flavors
. Serve with lots of ice and you'll have your guests guessing all night as to what's in their delicious drinks.
Oh, and try this: pour a few ounces of your favorite Beetology flavor over ice and top up with item #4 in this list –
Riondo Prosecco
. Luscious brunch cocktail. And a few ounces of one of their combos can really intensify the flavor and sweetness and up the nutrition of a morning smoothie. These juices are a new regular in our fridge.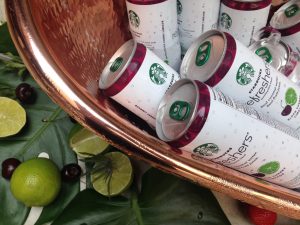 7. #StarbucksRefreshers. Delicious, slightly carbonated canned drinks that consist of coconut water (said to be super-hydrating) and various fruit juices from concentrates like black-cherry-limeade or peach-passion-fruit. There is some sugar added and a few ingredients we can't pronounce, and each can contains a limited amount (40-55mg) of caffeine from unroasted green coffee beans (compared to 100 for an average brewed cup). Some debate on the topic, but if you're a Starbucks fan, these could be a bit healthier and a step toward less sugar than some of the coffee concoctions.