From time to time, we are privileged to review food or drink products that interest us. This week we're happy to introduce you to a brand of all-natural nut butters, a line of slightly exotic seasonings, and a new line of drink-enhancing cordials for mock- or cocktail time. Love to hear your feedback on any of these you decide to try.
Crazy Richard's Nut Butters are made without the usual oil, added sugar and salt. Our experience was that the peanut butter tastes more like pure nuts than others we've tried. The texture seemed a little drier as well. Crazy Richard's butters come in traditional jars and in single-serve carry-along or lunchbox pouches. Try it in Extra Creamy or Crunchy Peanut Butter, Almond Butter, or Cashew Butter. The new Peanut Powder is convenient for ramping up protein in smoothies, and for baking or cooking. And they've just launched their new frozen snack line, Wholly Rollies – Frozen Protein Balls. But if you decide to buy online, be sure to compare prices. We found dramatically different pricing on different sites. For example, Amazon was three times more than Walmart. So do your due diligence.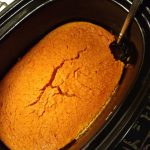 Pereg Natural Foods makes a wide variety of unique food products. We recently agreed to sample a couple of their distinctively different seasoning blends that work either for sweet or savory. We found both of them complex and pleasurable in their own ways. We used the sweet blend as part of our seasoning in our favorite slow-cooker dessert/breakfast/snack recipe for no-crust pumpkin pie. It gave the dish a slightly exotic touch that went perfectly with the normal pumpkin-pie-spice-mix of cinnamon, ginger, nutmeg and cloves (or allspice). We also liked it quite a bit mixed with cottage cheese sweetened with a good sprinkling of powdered stevia. What an easy way to have an exotic but healthy dessert without cooking!
The savory mix gave a little mystery to the slow-cooker chicken we rubbed with it. We highly recommend trying these seasonings if you like to give your cooking a little pizzazz without a lot of work – and without a lot of extra sodium and sugar. Pereg hawaij retails for about $5.99. Available at kosher food stores, independents, health food and many chain stores (ACME, Albertsons). And check out some of their other healthy products like pasta made from quinoa. Love that idea!
Sōm Cordials are hand-crafted with exotic botanicals, tropical fruits, local Oregon berries. They're called cordials because they're concentrated. You use them as flavorings to mix zero-proof "mocktails" or to create luxurious regular cocktails without having a closet-full of bottles for special liqueurs. Flavors include Ginger, Cranberry, Tangerine, Oregan Berry, Thai Basil and Pineapple. Conceived and perfected by a chef who loves Thai cuisine. Mix one of these with plain or even flavored sparkling water and you've got yourself a complex, layered treat. If you want a kick, they mix beautifully with real spirits, too. We did one with 3 parts raspberry-lime sparkling water, 1 part Tub gin (really good gin, by the way) and 1 part Cranberry. Wow. You'd have thought we had a professional mixologist hiding in the kitchen. Read more here.