Sometimes you just have to taste to believe how unique and delicious a new wine can be. We received a few recently for review and were delighted to experience the distinctive features of each – a red and a white from Italy and a red from France.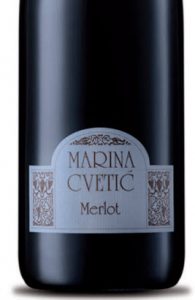 A beautiful red from Masciarelli called Marina Cvetic Merlot IGT Terre Aquilane, is made with Merlot grapes grown in the Chalky soils of Ancarano, Abruzzo, Italy. Aged 12 months in barriques, and 24 months in the bottle, the bouquet is full, intense and complex. Flavors are fruity, flowery, and spicy – particularly, ripe red berries, blackberries, dry flowers, violets, and vanilla. Serve this luscious creamy red with lamb, barbecued meats, game, and rich cheeses. SRP ~$24.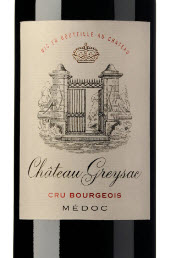 Château Greysac, Medoc Cru Bourgeois 2011 comes from the Medoc hamlet of Begadan, located north of St. Estephe. Originally built in the 1700s, the property first belonged to the late Baron Francois de Ginsburg. Today, the chateau's characteristic style is one of great aromatic finesse combined with precise sumptuous fruit flavors that develop in elegance and complexity over time. A rich blend of 65% Merlot, 32% Cabernet Sauvignon, and 3% Petit Verdot, this wine is aged 12 months in oak with stirring on the lees for three months. A deep ruby garnet color with red berry flavors and subtle notes of spice and bell peppers. Serve with any meat, poultry, wild mushrooms or strong cheeses. SRP ~$24.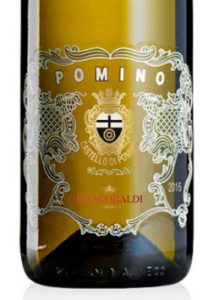 Frescobaldi Pomino Bianco 2016 DOC. Made with Chardonnay and Pinot Bianco grapes blended with small amounts of other complementary varieties from Tuscany, this white wine has a unique flavor and a delightful freshness. Matured four months in stainless steel and one month in the bottle, it has a straw-yellow clear color and a flowery nose – frangipani and jasmine aromas mixed with fruity notes of apricot and quince. In the glass, notice exotic scents of tropical fruit and fresh cardamom. The flavor is lively, with a balanced structure and persistent finish with a slight aftertaste of ripe raspberries. An easy-drinking white that's delicious as an aperitif or with vegetarian antipasti or large fish such as salmon. A very good value at SRP~$13.