Even though National Scotch Day was July 27, it's never too late to share news about this legendary drink. Whether you're a Scotch devotee or an occasional imbiber, pretend today is National Scotch Day and read on.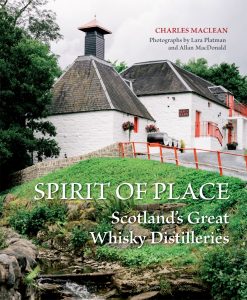 We received a beautiful book a while ago about Scotland's distilleries. Called
Spirit of Place, it was written by Charles MacLean with gorgeous photos by Lara Platman and Allan MacDonald
. This coffee-table-worthy book tells stories of the many dedicated professionals who spend their lives producing unique expressions of this venerable drink. My daughter backpacked through Europe and Africa some years ago, and she said Scotland was the most beautiful country in all her travels. If you love Scotch whisky and you can't visit there yourself, this book will bring you to the people and the places of 50 of Scotland's great distilleries in a way that only beautiful pictures and heartfelt words can. $35.55 on Amazon.
For some, Scotch is an acquired taste; the heavy peat-and-smoke flavors of some expressions can put newbies off. Even some Scotch aficionados like a less-smoky spirit. But either way, you can look forward to refining your own taste buds as you try out the many, many types of Scotch available.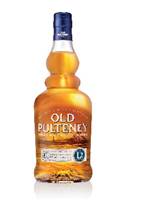 We were pleased to receive recently a review sample of Old Pulteney 12 Year Old Scotch Whisky. This brand is matured in hand-selected American ex­‐bourbon casks. Over the years, the casks gently absorb the northern sea breeze, giving the whisky its smooth, complex flavors and coastal characteristics. The combination of the exposed maritime environment and traditional distillation methods create a malt described by a leading whisky writer as 'unashamedly excellent.' (SRP, $45)
We liked the different categories they suggest to characterize each whisky. For example, the above Old Pulteney 12-year-old is shown as (rookie, traditional, sailor, honey). Many of the terms were derived from the heritage of each brand. For example, the maritime heritage is at the heart of Old Pulteney whiskies and they've long embraced the sea as a source of inspiration. The brand is actively committed to celebrating the achievements of maritime communities and individuals who share their passion for the ocean. See several other impressive Scotches described below: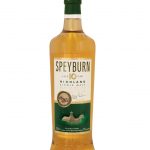 Speyburn 10YO (rookie, traditional, golfer, honey)
Speyburn 10 Year Old Single Malt Scotch Whisky (SRP, $30) offers a classic Speyside experience with its medium-bodied, delicate and fruity character with a long, smooth finish. Always a favorite, it's no surprise that the Speyburn 10 was awarded a gold medal in The Scotch Whisky Masters competition from The Spirits Business in 2016. Consistent quality and outstanding reviews (like the 93 points Wine Enthusiast awarded the selection) make this a go-to selection for next National Scotch Day and every day.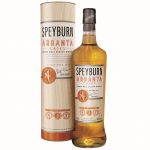 Speyburn Arranta Casks (rookie, traditional, hunter, spicy)
The limited release Speyburn Arranta Casks (SRP, $40) is a 2016 International Spirits Challenge Gold Medal winner.  Wine Enthusiast chose Arranta Casks as one of their Top 100 Spirits of 2015 awarding the selection 93 points and a "Best Buy" designation. Arranta (meaning "bold", "daring" and "intrepid" in Scottish Gaelic) is unique for its exclusive use of first fill American Oak ex-bourbon casks and draws its rich color and full-bodied, bold flavor from the quality and character of the air-dried wood.
Old Pulteney Navigator (rookie, bold, sailor)
Old Pulteney Navigator was created to celebrate the sailing community and commemorate the 2013-14 Clipper Round the World Yacht Race. Only 3,000 bottles are available in the United States of this one-time release. Aged in a combination of ex-bourbon and ex-sherry casks, Navigator delivers a rich, balanced flavor showcasing the nuances of the distillery character. The 46% ABV allows the salty, citrus notes to shine through. (SRP, $55)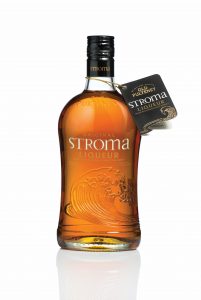 Stroma Liqueur (rookie, bold, sailor, spicy)
Stroma Liqueur is a careful blend of malt whiskies from Old Pulteney's multi-award winning portfolio. Bottled at 35% ABV, its smooth, sweet taste has robust and rugged undertones and a warm and comforting finish. Every aspect of Old Pulteney's latest release is designed to embody the intrigue, craft and history of the brand's seafaring roots. Stroma's unique bottle features an embossed image of crashing waves and it is packaged in striking black and gold – with a foil neck tag, which includes the brand's story and tasting notes. (SRP, $34.99)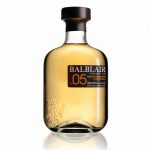 Balblair 2005 (aficionado, indulgent, collector, citrus)
Only a handful of American oak, ex-bourbon casks laid down in 2005 were selected by Distillery Manager John MacDonald to form this classic Balblair expression. Light, fruity and refereshing, this classic Vntage embodies Balblair's house style. (SRP, $65)
anCnoc 12YO (rookie, bold, design lover, honey)
The anCnoc 12 Year Old is renowned the world over. Known as a must-have in any whisky drinker's collection, it's light and yet complex. Smooth yet challenging. And each twist and turn delivers a surprise. Sweet to start with an appetizing fruitiness and a long smooth finish. Light yet complex, smooth yet challenging. This is a dram that has something for everyone. (SRP, $50)