Cognac is a favorite of ours. And it's always fun and educational to learn about new expressions being brought to market. If this Forbes contributor's got it right, the new rich in China are hot for ultra-premium Cognac, though perhaps surprisingly, the French don't drink much of it. And for fun, here's an Eater.com article that delves into the world of ultra-premium spirits.
Courvoisier supports Black-and-minority-owned small business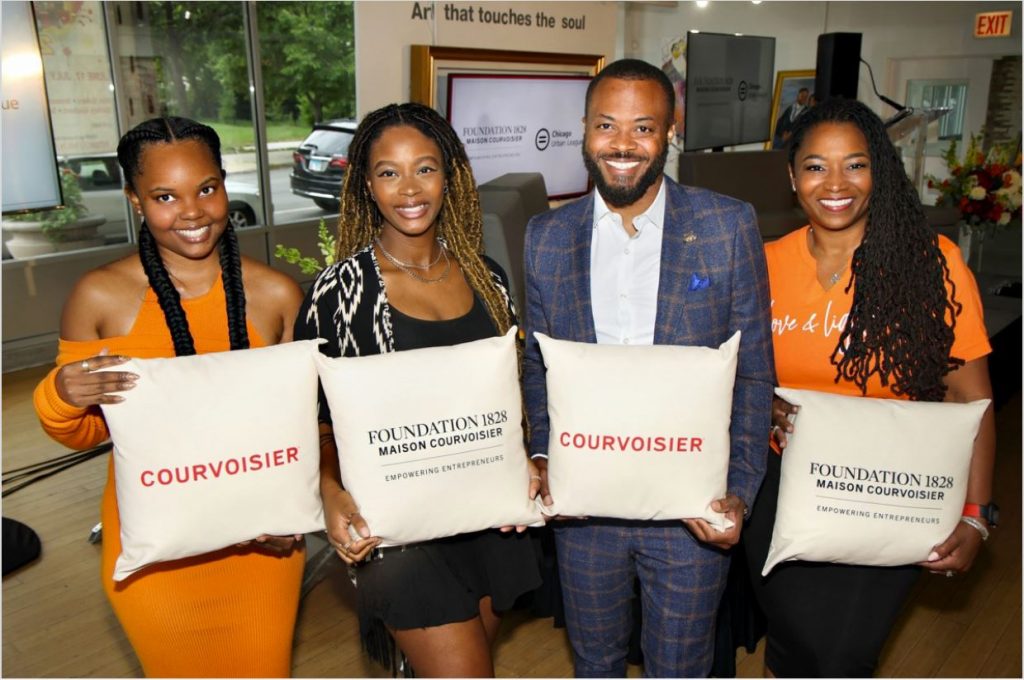 Happy to recognize the community-building work of Courvoisier® Cognac, the Most Awarded Cognac House*. The company recently awarded Genesis Bencivenga Sr., a small business owner based in Chicago, with a $25K grant at the Courvoisier Entrepreneurship Awards. 
Bencivenga (shown 3rd from left with the other Chicago prize finalists) is the co-founder of Lorenzo's Frozen Pudding, a family-run and locally-sourced company that offers a variety of flavors including original Southern-style banana, Hawaiian pineapple, and strawberry.
The Courvoisier Entrepreneurship Awards, originally hosted by Maison Courvoisier and the Urban League of Greater Atlanta, awarded four small business owners in the Atlanta metropolitan area with monetary grants. Now they've done it in Chicago, where the four finalists of the pitching competition each received grants ranging from $5,000 to the $25,000 grand prize.

The Entrepreneurship Awards are part of Courvoisier's Foundation 1828 platform, a $1 million initiative to back Black-owned and minority small businesses throughout the U.S. Courvoisier will continue Foundation 1828's mission by hosting future pitch competitions in additional metropolitan cities this year.
Cognac from Bacardi
D'USSE is a new brand of cognac from the folks at Bacardi, where they make some awfully nice rums. The new cognac comes in two expressions:
D'USSE V.S.O.P. Aged at least 4-1/2 years in French oak barrels (only 2 years is required to be designated cognac).  The flavor is bold and full-bodied, but also smooth and round. Woody notes backed by touches of cinnamon and floral notes, spices, almond and cinnamon. The finish delivers notes of honey and dried fruits. It's definitely an authentic Cognac and can make any ordinary brandy look pale by comparison. ~$50

D'USSE X.O. Uses the finest eau de vie and is aged at least ten years in French oak, yielding a highly complex blend. Sniff a fruity bouquet of succulent ripe blackberry, bright orange and dried apricot. On the palate taste hints of hazelnuts and nutmeg and then complex blends of apricot and orange with hints of wood and subtle warm spice. The X.O.'s unique bottle honors both classic and modern design and bears the Cross of Lorraine – a symbol of honor, courage and perseverance used by the French resistance during WWII. $230