If you're old enough, or you watch enough 50s- & 60s-era movies, you may remember Chianti as the generally low-end wine that came in those straw-covered bottles we used to put candles in and let the wax drip down the sides. But over the last several decades, as has happened in other countries like Spain and Argentina, winemaking standards have changed dramatically in some of the vineyards in that region of Italy. In particular, Rocca delle Macìe by Famiglia Zingarelli is turning the Chianti Classico region into the home of some of the best Italian wines you'll have the pleasure of trying.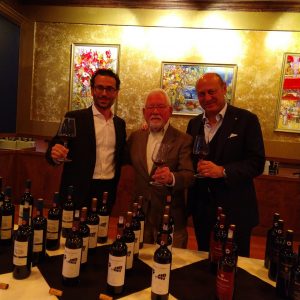 Sergio Zingarelli, estate owner and two-time president of the Chianti Classico Consortium, brought a nice selection of these beauties to Chicago at The Walton Room by Rosebud Restaurants, 188 East Walton. The format was a vertical tasting of Rocca delle Macìe Riserva di Fizzano Chianti Classico Gran Selezione. This historic cru is made from grapes grown in a single vineyard at the Zingarelli family's Fizzano estate in Castellina in Chianti. The family purchased the Fizzano estate in 1984 and has long produced Riserva di Fizzano according to the strictest standards. Today, Riserva di Fizzano is bottled under the "Gran Selezione" DOCG, Chianti's highest expression.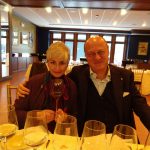 The presentation began with a group of six stellar vintages of Riserva di Fizzano: 1995, 1999, 2005, 2011, 2013, and the recently-released 2015. This formal, seated tasting was followed by a luncheon expertly paired with four additional wines from Rocca delle Macìe: Chianti Classico, Chianti Classico Riserva and two vintages of Sergio Zingarelli Chianti Classico Gran Selezione – a second example from the Gran Selezione category and the result of a careful, long-term replanting project at the family's Le Macìe estate. The Walton Room chef's choices to pair with these wines were perfect foils for some of the richest Italian red wines we've ever tried. I'd put the following reds in the upper realms near Super Tuscans and Barolos, so consider some of these when you want to impress your guests who like earthy, deep red wines with their feasts!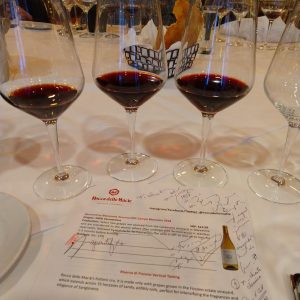 This vertical tasting of Rocca delle Macìe's historicu cru wines was inspiring. The wines are made with grapes grown in the Fizzano estate vineyard, which extends across 35 hectares of sandy, pebbly soils that are perfect for intensifying the fragrances and elegance of Sangiovese. Some of our 5-star favorites among these delicious wines: