This July 16-17 from 
10am-5pm
, more than 75 of the city's most diverse artists will show off their creations at the
Southport Art Festival.
You'll see works in oil, acrylic, watercolor, jewelry, sculpture, photography, glass and mixed media. from photographers and abstract painters to live art demonstrations and booth chats with the artists. New this year the festival will be FREE to attend. That's right free!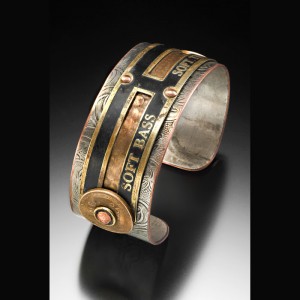 From  live music performances by to tasty treats from restaurants in the Southport Corridor area will be serving up summer favorites. and interactive art-filled experiences. The Southport Art Festival creates a creative spirit into Chicago's fun, funky and hip Southport Corridor.
Beyond the head-turning tunes and palate-pleasing cuisine, festival-goers will have the opportunity to corral their creativity by contributing to a freestanding graffiti wall. Children can also enjoy  the youth art tent where they will be able to make clay masterpieces, color art themed coloring pages to take home. There will also be a kids carnival taking place at the festival as well, where kids can go on rides and play carnival games.
Come September, you can check out Tuco & Blondie, a Mexican spot with an American flair in Lakeview (3358 N Southport Ave). It's 4 Star Restaurant Group's tenth Chicago restaurant.
"If you're hungry, chow down. If you're thirsty, drink up. We'll have room for all," said 4 Star Restaurant Group partner Josh Rutherford.  "From a walk up indoor patio for grub with a view to a lively outdoor back patio scene, it's bound to be a good time!"
It's big, with 3,000 square feet inside and 3,000 outside, but the 250-seat Tuco & Blondie is meant to be arelaxed place where families or groups of friends can linger and laugh over drinks and a meal cooked in Chef Stein's scratch kitchen.  Like the movie that inspired the name – Clint Eastwood's landmark film, The Good, The Bad and The Ugly – Editor's note: Do NOT watch the edited-for-television version of this movie; get only the uncut original) – Tuco & Blondie aspires to be an original classic.
Inside, exposed brick walls, an inviting bar and pops of color throughout welcome guests  Outside, the bodega features a brick fireplace,an engaging courtyard and other fun aspects that will keep patrons coming back.
Planned menu highlights range from signature fajitas to what Chef Stein swears will be the "best chicken salad you will ever eat (to be named later)!"  Hand-crafted cocktails inspired by The Good, The Bad and the Ugly…
"The Man with No Name," "Angel Eyes," and the "One-Armed Bounty Hunter." And then there'll be an extensive margarita menu featuring choices like the Cadillac (top shelf) and the classic strawberry, frozen or on the rocks.
Scope out the location while you're at the festival and mark your calendar to watch for the opening.